Watch other clips
CODDY using: < and >
Various additional computer clubs, sections, and young programmer schools are now popular among students in Moscow. The CODDY team strives to give its students such a knowledge of computer science, programming and project management in their courses by the age of 15, so that children can:
Enter one of the leading Russian and Western universities;
Create their own business;
Work in a Russian and international IT-company.
The school courses allow developing not only technical skills - programming, creating mobile applications, but also soft skills - design thinking, startup course, etc.
Training in the basics of programming for children takes place in the offices of IT companies, where students are immersed in a real high-tech atmosphere.
We are constantly in touch with the parents to go together towards our common goal and help the child to realize himself and become successful. Children's programming courses at CODDY school cover different actual and perspective IT-areas, which will be interesting to both kids and teenagers.
Courses in computer programming for children are held by experienced teachers-practitioners from the leading companies in Moscow and are suitable both for those just starting to take the first steps in mastering computer science and for those who want to expand and deepen their knowledge.
We strive to make CODDY the best place for immersing children in the world of programming!

We strive to ensure that CODDY® becomes the best place for children to dive into the world of coding!

Group classes
4-8 kids
4 Lessons, 2 hours each
Saturday/Sunday
Contact us
Personal classes online
up to 4 kids
6 Lessons, 2 hours each
Individual schedule
Contact us
Personal Classes
1 kid
6 Lessons, 2 hours each
Individual schedule
Contact us
Inspired by technology.
Developed by programmers.
No results for selected parameters!
96% of parents give us an excellent rating based on monthly feedback.
On 29 of July Coddy NY starts a two week intensive programming course on the popular gaming platforms such as Minecraft and Roblox!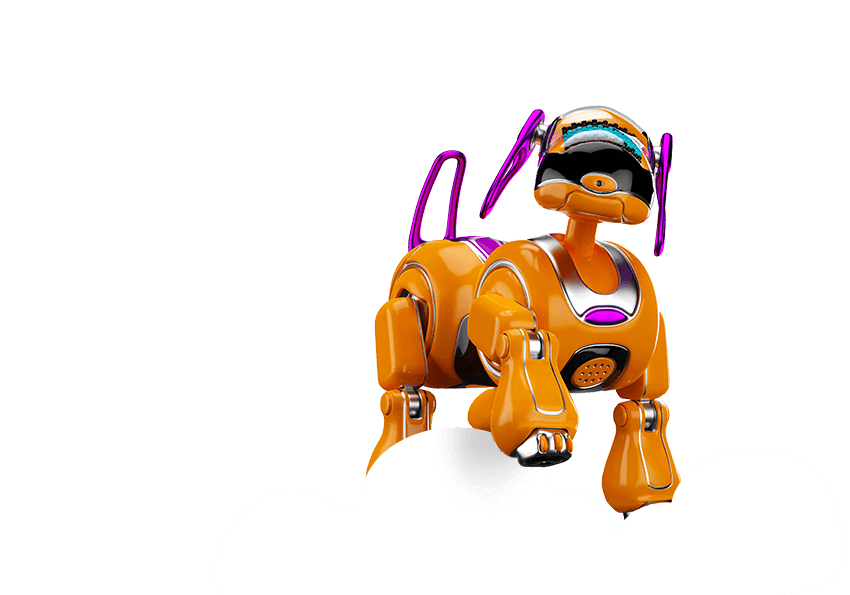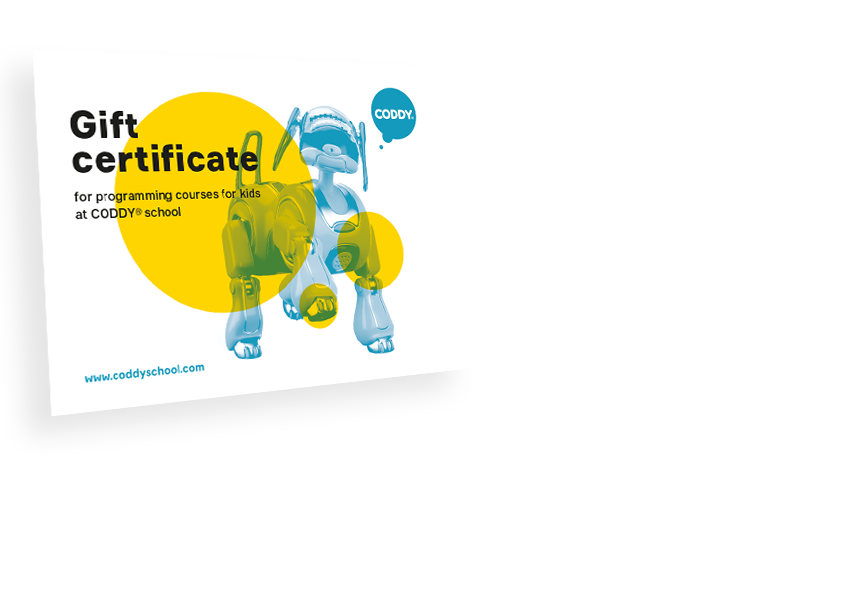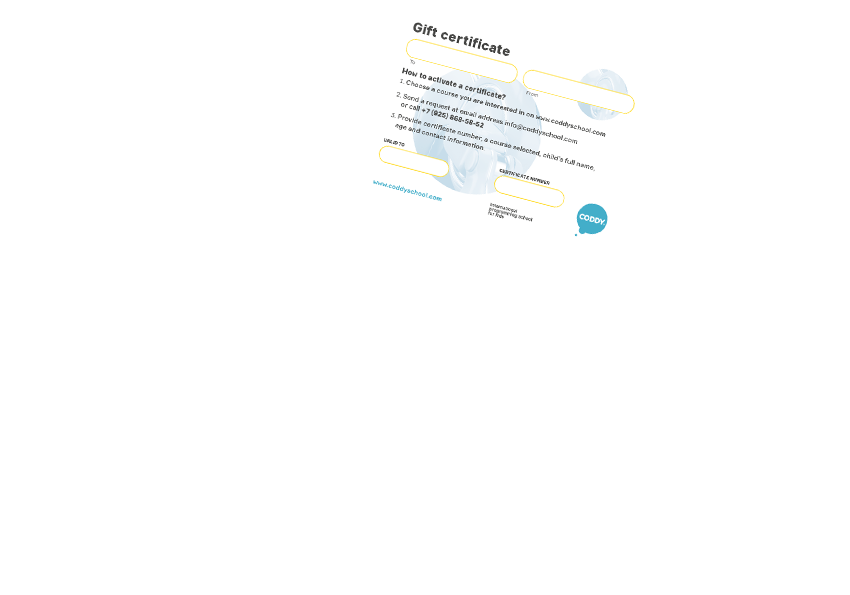 Are you looking for the gifts ideas for your child?
Are you searching for the best original and unusual gifts for the kids?
International programming school for kids CODDY offers gift certificates for programming courses for kids aged 4 to 16 .
BUY A CERTIFICATE
MORE
Frequently asked questions
Are there any trial classes?
Each lesson is an important part of the course and lasts 2 hours, there are no trial lessons in CODDY. The optimal course is determined individually taking into account the interests, abilities and experience of the child. If you have any doubt, our team will help you to choose the right course for your child.
HOW MUCH TIME DOES ONE LESSON TAKE?
2 hours, except of Harvard CS50 course, the Stanford Swift course, the development of chat bots and games in Python
What course should we choose if a child is 7-8 years old?
For kids 7 or more, we recommend to start with basics of programming in Scratch, Kodu Game Lab or Roblox. You can see detailed descriptions of courses and programs on our website. These are general recommendations, on practice, we will use an individual approach, all depends on knowledge, experience and motivation of your kid.
DO YOU OFFER SUMMER CLASSES?
AT WHAT TIME DO THE LESSONS START?
What course should we choose if a child is 3-6 years old?
If child is 5-6 years old, we recommend course «Coding for the little ones».
This is a great opportunity for your child to learn the basics and get in touch with computer technologies.
WHEN DOES THE RECRUITING FOR NEW GROUPS START?
WHERE CAN I FIND THE SCHEDULE OF CLASSES?
WHERE ARE THE COURSES HELD?
Classes are held in our partners offices
DOES CODDY OFFER ONLINE COURSES?
Kids can study individually via Skype / Zoom. Contact us for more details.
HOW OLD DO I HAVE TO BE TO STUDY IN CODDY?
The minimum age of students is 5 years.
HOW DO I RESOLVE THE ISSUE OF MISSING A CLASS(ES)?
Frequently asked questions
Classes are held in our partners offices
New-York
CONNECT TO OUR SOCIAL NETWORKS!
Still have questions?
Feel free to contact us in any way convenient for you or leave a question in the form below!
Благодарим вас, администратор свяжется с вами в ближайшее время.
Something went wrong, try to send the request later.
Please fill in all the fields correctly.
Please confirm that you are not a robot.
Please remove all unnecessary characters from the message.
Вы отправили много заявок. Попробуйте позже.